About
Since the establishment of Weihai Ivy Sailing Club (WHIVY) in 2011, it has been dedicated to the popularization and promotion of family sailing culture, sailing spirit and youth sailing education.
The club is located in the Banyue Bay beach area in the middle of the 1,000-mile coastline of Weihai, Shandong Province. The training site is backed by the oil painting town, adjacent to the Haiyuan Park and the triathlon training base, with beautiful environment, ecological harmony and convenient transportation.
At present, the club has more than 200 sets of various water sports equipment for the public to provide sailing, windsurfing, kayaking, paddle boarding and other water sports training, rental, events, expansion activities and other services. It is a sports and leisure life experience platform featuring family sailing and leisure, as well as other sports and upstream and downstream industrial development.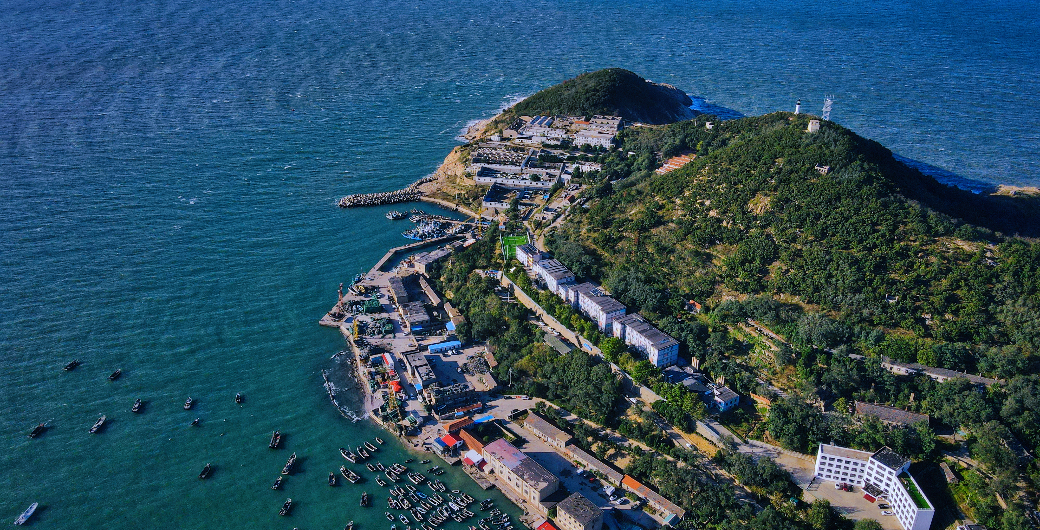 In 2023, the Weihai Sailing Center (WHSC) youth sailing camp was added. The camp is located on Liu Gong Island, a 5A-level national scenic area in Weihai, and is positioned around the natural resources of the island, the historical resources of the Sailor's Academy, and the science education resources of marine conservation to develop youth camp education activities with sailing and sailing as the main line.
History
In the summer of 2005, Mr. Xuejun Wu (Fred), the founder of Ivy League Foreign Language School in Weihai, started to explore and think about the career of vocational education after 7 years of working in vocational education. He chose to learn sailing with his New Zealand friend, Mr. Lindon, to challenge himself and think about the direction of his education career. In the time that followed, family sailing activities were a regular occurrence at the international sea baths in Weihai, and the sight of keelboats and catamarans riding the waves on the sea baths became a bright local sight in Weihai.
In 2007, during the preparation for China to host the Olympic Games, Qingdao Olympic Sailing Center, Mr. Fred and his friend Mr. Lindon, with the help of the International Sailing Federation, CYBP and the Royal Belgian Yacht Club, started a systematic international sailing training and environmental protection campaign for hundreds of local children aged 8 to 12 in Qingdao and Weihai, Shandong Province. In 2011, we started to promote sailing in schools. To this day, the WHISC continues this tradition of public service.
In 2011, with the support of Weihai sports and education departments, the sailing base was relocated to Banyue Bay Beach in Weihai. With the help and guidance of the government of Weihai city and Huancui district, bureau of sports, departments of education and cultural tourism, the club has grown into a sailing club with more than 4,000 youth sailing training members after more than 10 years of efforts.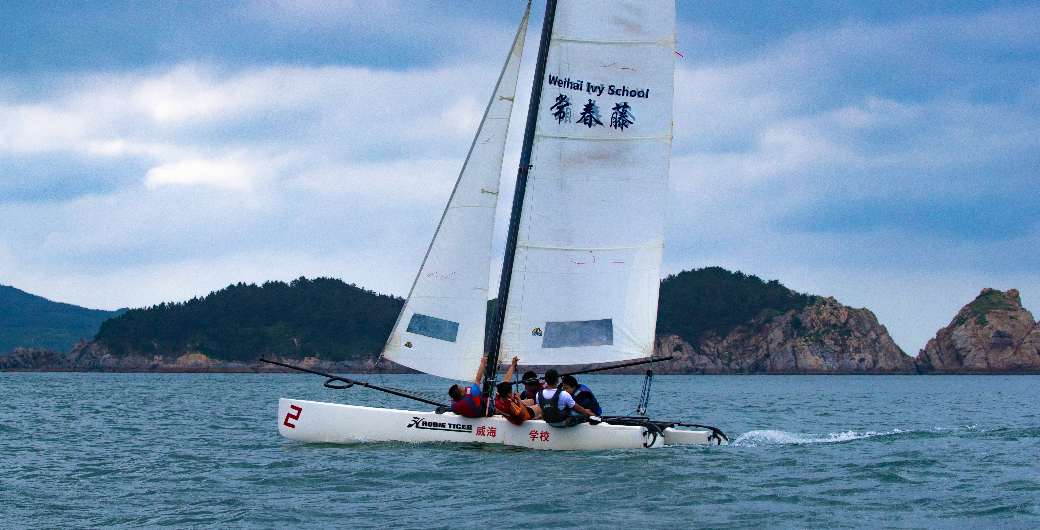 Tournament experience:
In 2012, organized and co-organized the 2012 China-Korea Yellow Sea International Sailing Exchange Event
In 2013, organized and co-organized the 2013 China-Korea East Asia Cup International Regatta
In 2014, organized and co-organized the 2014 China-Korea Yellow Sea International Regatta
In 2015, hosted the Liu Gong Island Cup International Regatta
In 2016, hosted the China-Korea International Rally Regatta
In 2017, hosted the Weihai International (Youth) Laser Invitational Regatta
In 2018, the China-Korea-Japan East Asia Silk Road Regatta was held
In 2019, hosted the 2nd China-Korea-Japan East Asia Silk Road Regatta
In 2019, organized and participated in the Weihai China Family Regatta
In 2020, the first "Bohai Strait" Regatta and the third "East Asia Silk Road Regatta" were held.
In 2021, held the 2021 China Weihai HOBE Open Regatta and China Family Regatta (Weihai Station)
In 2022, the Weihai Youth Sailing Invitational Regatta was held.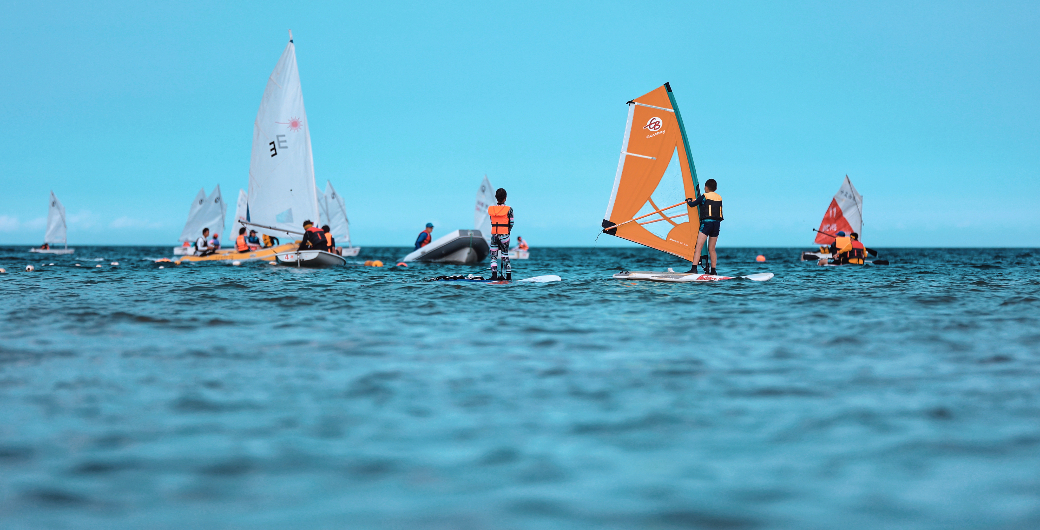 Club Features:
Theoretical knowledge and practical exercises on board are reasonably arranged
A variety of options, indoor and outdoor diversified development
International education background, international camp work experience
International vision, licensed safety guarantee
Courage and wisdom, skills and life attitudes are enhanced in both directions
In-depth experience of international school nutritious meals and accommodation environment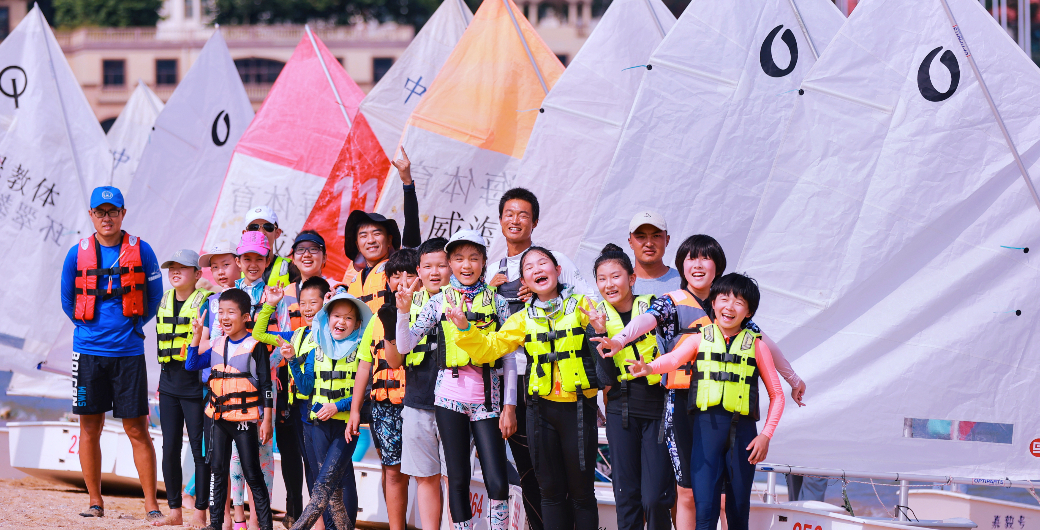 Club Advantages:
I. Professional Authority
WHISC is a member of China Sailing Association (CYA) and American Sailing Association (ASA), focusing on youth sailing training courses. The training curriculum is divided into three levels: Junior Sailor, Intermediate Sailor and Senior Sailor.
II. Camp Team
The Ivy League International School is the only school in China that incorporates sailing courses into its normal teaching. The sailing coaches are taught by the international school sailing coaches throughout the camp, and board and lodging are on the international school campus. The club instructors are certified by the China Sailing Association (CYA) and the American Sailing Association (ASA) and have their Sailing Visa Officer certificates.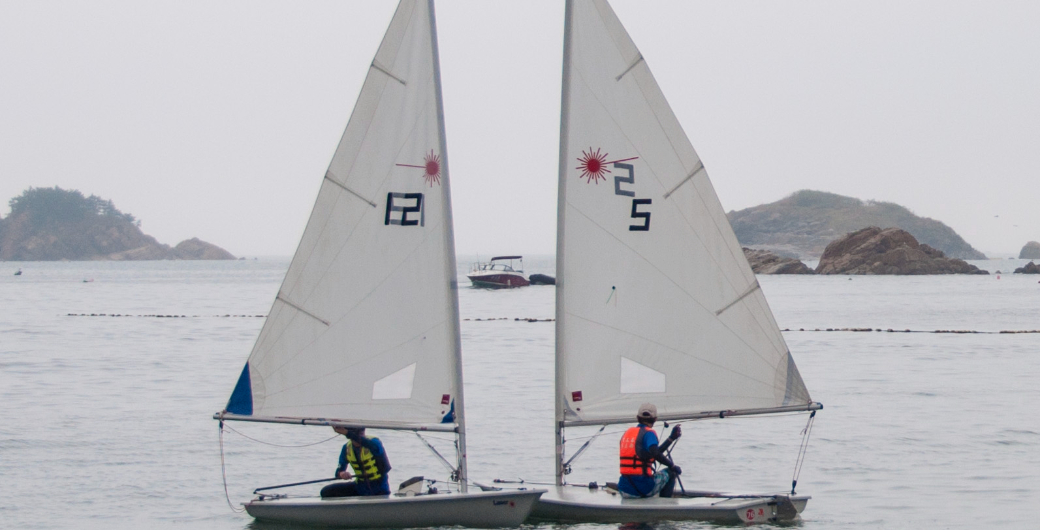 III. Camp Location
The club is located in the exclusive area of coastal beach in the beautiful Banyue Bay Beach area of Weihai City, semi-closed management, safe and comfortable, left next to the triathlon event base, right next to the historic Haiyuan Park, backed by the art corridor of the oil painting town of Banyue Bay, with gentle terrain and excellent water quality in the activity area.
IV. Camp Culture
International camp culture and sailing culture are seamlessly connected, STEAM international education features expansion courses, marine environmental protection theme project-based learning, confident and independent growth atmosphere, and a strong sense of community.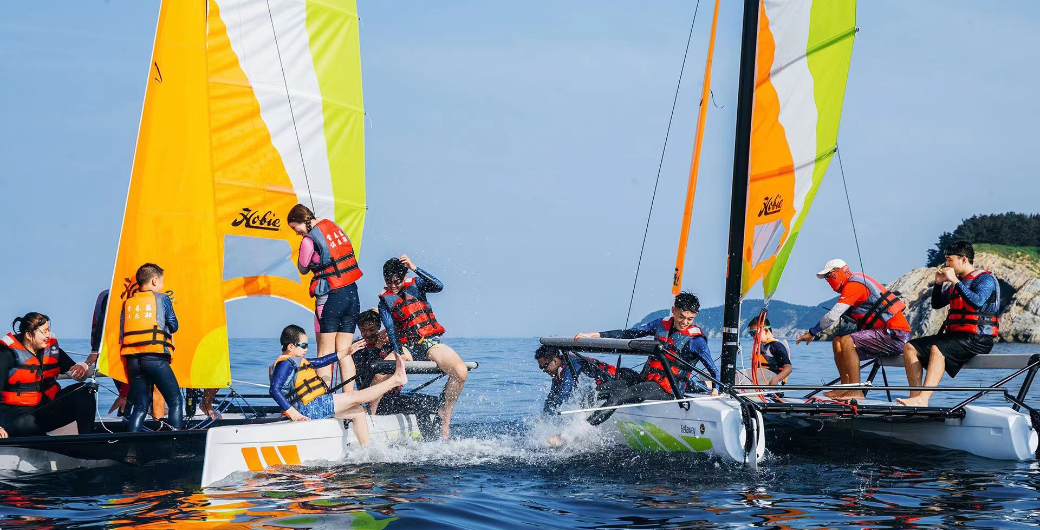 V. Safety Mastery
All equipment and gear are in line with the WSF safety standards, with continuous first aid training and camp education for all staff every year; all-round supervision during the camp period and group management by camp instructors.
VI. Scale advantage
We have more than 200 boats, 20 professional coaches, two cooperative bases in Dalian and Hangzhou to provide advanced sailing courses for campers in their growth stage, covering all holidays throughout the year.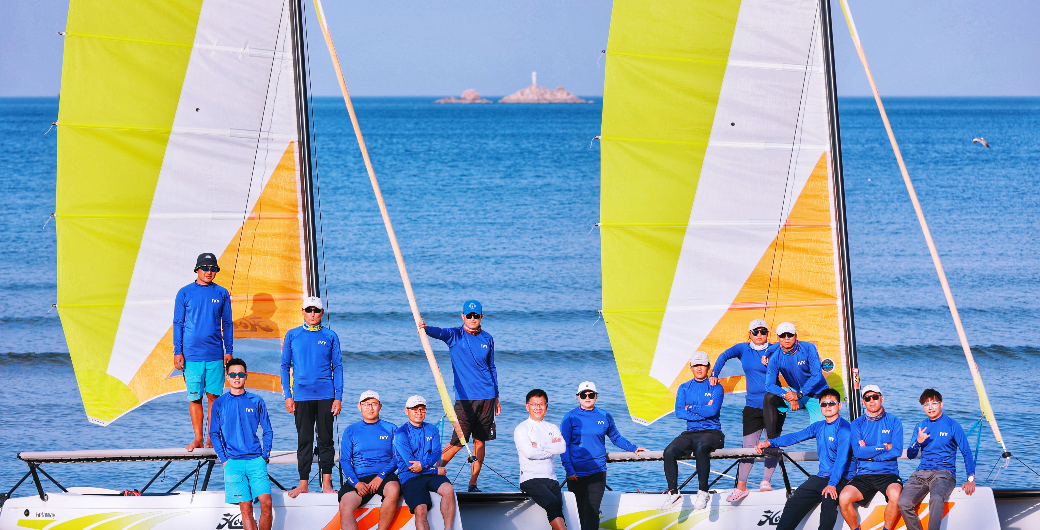 VII. Expansion courses
Marine environmental protection theme expansion courses, nautical history, marine environmental protection, island exploration marine oil painting, beach team-building group building activities, multidisciplinary project-based PBL teaching, so that students feel the charm of international school STEAM education.
VIII. Market Recognition
12 years of professional field training operation experience, good brand assurance.