Enrollment
Ivy International Preparatory School
Cambridge International Curricula Center
Enrollment Regulations of Fall Term 2015

一、Brief introduction of Weihai IVY International Education Organization
 
Weihai Ivy International Preparatory School (IPS)
In 2012, Ivy IPS is officially authorized as one of the Cambridge by Cambridge International Examinations (CIE) (Registration Number: CN875)
IVY is the only professional educational bureau to deal with Cambridge mid-level IGCSE and advanced A-level' teaching and testing.
One small step into Ivy will be your great access to world top-class universities.
 
Brief introduction of Cambridge International School
 
Schooling System: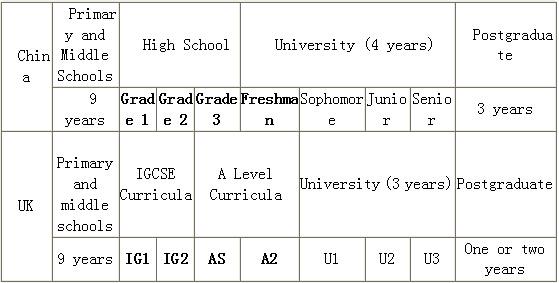 There is a wide range of curricula, including mathematics, advanced math, higher mathematics, physics, chemistry, economics, business, geography, history, biology, art and designing to choose from.


Besides, various social practices and activities are available, containing music, drawing, drama performance, English zone, sailing, golf, baking, food and nutrition, film appreciation, community services, voluntary labor, cultural exchange and other voluntary activities.


The wide range of curricula fields, comprehensive quality education, its rich expansion and practice satisfy students' demands in knowledge, interest and ability. Personalized contents and arrangements are the perfect combination of scientific and practical knowledge. All the courses are taught by both excellent Chinese and foreign teachers, and tutors.


IGCSE Curricula
IGCSE is short for International General Certificate of Secondary Education which is designed especially for Grade 4 and Grade 5 students (similar to Chinese senior high grade 1 and 2)


At present, IGCSE has been acknowledged and accepted in more than 160 countries globally providing a wide range of subjects. In the whole system of curricula, practical application and theoretical knowledge create a perfect balance on offering the best suitability for students of different levels. The teaching contents are also flexible to be combined with the local courses. Meanwhile, it also suits those students whose mother language is not English, so IGCSE is widely accepted by most universities and companies worldwide.


The qualified students will gain the IGCSE certificate by Cambridge International Examinations which will help students prepare well for the following A-Level courses and future career placement.


A-LEVEL Curricula
A Level is short for General Certificate of Education Advanced Level which is the national education curricula in UK and the main testing courses for British students who want to enter university.


A Level courses are developed by CIE, and known as the gold curricula system
A Level and GCSE (in UK)/ IGCSE (Internationally) are connected directly and make up a complete British educational curriculum system, whose results are equal to China's college entrance examination. So in Britain, students can apply for universities directly through the successful accomplishment of A-level. Most of Chinese students studying in Britain have chosen A Level as their pre-university curricula.


After studying in Ivy IPS and passing the official examinations, students can apply for nearly 10,000 formal universities in more than 160 countries including the top-class ones such as Harvard, MIT, Cambridge, Oxford, etc.


A Level courses are reckoned as the most universally suitable courses for Chinese students by many professional teachers and experts. It is the best way for Chinese students to enter world-class famous universities. Moreover, the fee is just one fourth of any similar courses overseas.

Ivy IPS Curricula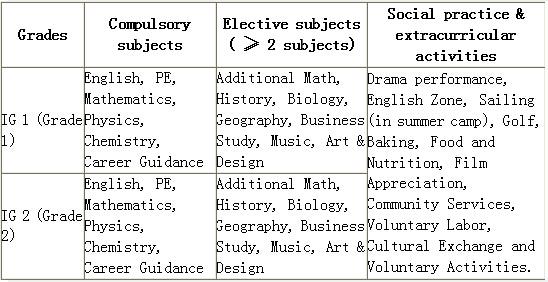 Note: please refer to IG 2 curricula arrangement is the new semester 'timetable announced by the dean's office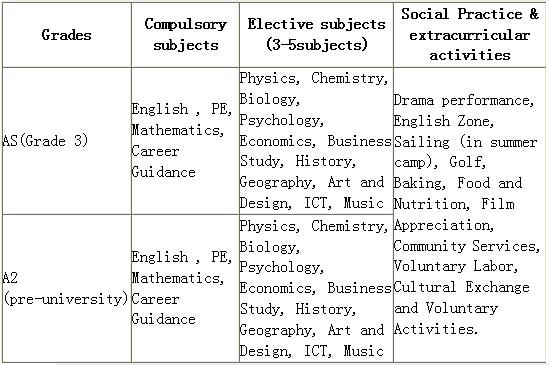 Recruitment



Registration
Online: log in Ivy official website www.whivy.com, download and fill out the Registration Form
Fax: 0631-5127029
In person at Ivy IPS: sign your name and fill out the Registration Form
Fees
Tuition fee: 119,000 RMB/yr

Incidental fees: 30,000 RMB/yr

Note: CIE registration fee, international examination fee, application fee for overseas university, fees for notaries, visa, TOEFL/IELTS training and exam, etc. are not included in fees mentioned above.

Entrance examination

A. Registration: examinees should sign up 30 minutes beforehand.
B. Exam permit: ID card/ passport/ residence booklet and two recent one-inch photos
C. Examinees should prepare pencils, ball-point pen or ink-pen in blue/black, eraser and electronic calculator. The center offers the answer sheet and scratch paper.
D. Examinees must comply strictly with the regulations of the exam room.
Letter of Admission
IPS will send the admission notice in five weekdays after the examination accordingly.

Contact us
Address: Jingzi scenic spot, Huancui District, Weihai City
Post Code: 264200
Hot line: 400 886 1771 0631 – 512 7897